ClariMate Review: My Hands-On Experience, MIDI and more
Dive into our comprehensive ClariMate review and explore how this groundbreaking digital mute for clarinets is transforming the world of music. Learn about its innovative features and real-world performance in this honest review.
---
I have recently ordered ClariMate from Buffet Crampon. After a couple weeks of uncertainty, emails and phone calls, the product finally arrived. I used my own money to buy the product and I don't have any connection with Buffet Crampon either. This is my honest review.
What is ClariMate?
ClariMate is a digital mute for Bb and A clarinets that allows you to play silently through headphones and connect to the digital world through Bluetooth or cable. ClariMate is also a reversible hybrid instrument allowing you to turn your clarinet into an electronic wind instrument via it's MIDI capabilities.
ClariMate works by using an air pressure sensor to detect how hard you are blowing, and a reed bite sensor to detect how hard you are biting on the reed. The device then synthesizes an electronic clarinet sound based on these inputs. The sound is outputted to headphones or an external device via Bluetooth or a USB-C cable.
It sounds good, right? As a person who is always open to innovations, I was always really interested in Electronic Wind Instruments. However I've never purchased one. The reason is that I wasn't into learning new fingerings, developing new habits regarding embouchure, air control, tonguing etc. I have dreamed about a product that converts your clarinet sound into MIDI information but I really didn't think it was possible.
Until now.
What's in the box
ClariMate: My first impression is wow, it's light. With only 45grams, (1,59oz
) it won't give you muscle soreness. The build quality is excellent, the feedback of the buttons feels great. There is a USB-C port, and a 3.5mm audio output on the side.
Active Reeds: There are two active reeds in the packaging (or passive, but more on that later). It's a pretty thick but still flexible plastic reed. There is an extra mechanism on the back side of the reed with a tiny mirror connected to it. As you change the lip-pressure, this mirror moves. On the upper side of the clarimate, there is a sensor which reads the position ofthe mirror and it is translated into pitch data.
USB-C to A Cable: The cable is 2m (6,5ft
) long, the quality definitely doesn't feel premium but it's working. I would rather have a tiny rubber cable which cannot damage the usb c slot as I am moving around while playing.
Breath Tube: An interesting piece with a bigger, darker side (which connects to the ClariMate) and a smaller, lighter extension where the air comes out.
O-Rings: Three additional pieces of rubber rings. I find this a new practical solution (as I saw on Gleichweit mouthpieces), it can be replaced in a couple seconds. However this time the extra rings seem to have the exact same size as the ones which are already on the ClariMate. I had to use a smaller diameter barrel to make this connection a tight fit.
Pressure Pins: There are 3 different ones, marked as D4, D3 and D2 - which shows the diameter of the hole. If you want bigger air resistance, go for the smaller ones. The clarimate can also be used without these pins.
Installation Steps
Connect the darker, bigger side of the breath tube (with or without pressure pins) to the bottom of the device

Connect it to your barrel, with the tube simply going into the bore of the clarinet

You can use your own mouthpiece, it goes into the ClariMate

Fasten the Active Reed with your own ligature

Turn on the device and wait a couple seconds for the calibration. Once you hear the "chirp" sound, ClariMate is ready.
The whole installation process takes about 30 seconds. It's easy and straight-forward.
How does ClariMate sound?
When considering the ClariMate's sound, it's essential to address two key aspects: how it sounds in your earphones and how it's perceived by others.
This has been recorded 1m away from the microphone. Listen, how the ClariMate sounds from outside with different stimulus settings. The lower it is, the quieter the chirp is. In a quiet environment you don't need to use higher settings. Overall the normal setting is like a laptop fan, the quietest settings are nearly not noticable at all.
The ClariMate effectively minimizes the sound of your clarinet, almost to a complete silence. ClariMate accurately detects the pitch your clarinet would naturally produce based on your fingerings. It then replaces this sound with an electronic clarinet simulation delivered through your earphones. You cannot compare this synthetized sound to a real clarinet tone but there is a solution for that: use it as a Midi controller.
ClariMate as a Midi instrument
ClariMate is Midi compatible. You can connect it to your mobile devices or PC via Bluetooth or cable. You have to select Midi mode in the ClariMate app.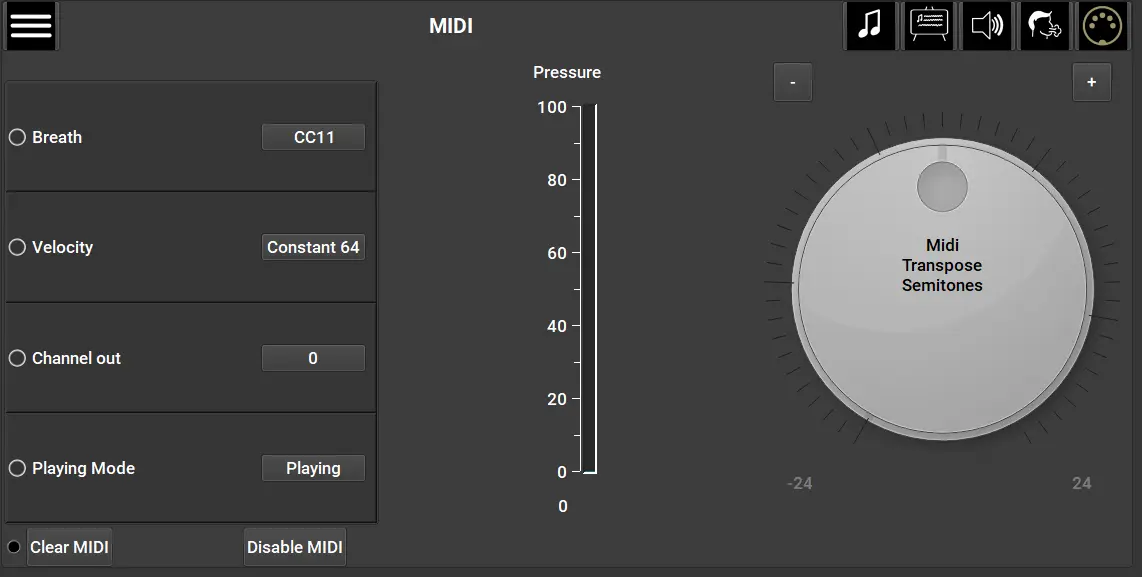 Possible tweaks on the midi page (version 1.241.72):
Breath: CC2 / CC7 / CC11
Velocity: Constant 64 / Dynamic
Channel out: 0 / 1
Playing Mode: Playing / Transcribing
Midi Transpose: up to two octaves
After setting up the midi feature, we have to decide where to send the midi informations.
There is an app called "MIDIMate" which comes with. It includes five different virtual instruments which can be controlled with Midi. It gives you more realistic instrument sounds. Your reed pressure controls the pitch bending parameter and the air pressure controls the loudness. ClariMate also works with any 3rd party daws, virtual instruments.
---
Sample recordings with ClariMate as a midi instrument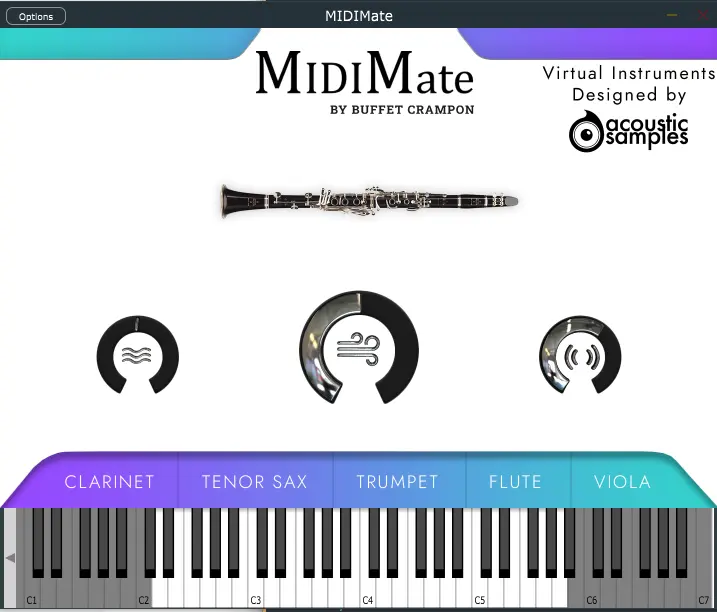 J. Brahms: Sonata op. 120 n. 2 - I. Allegro amabile with the clarinet sound of MidiMate. Thanks for "With Piano" youtube channel for the piano accompaniment.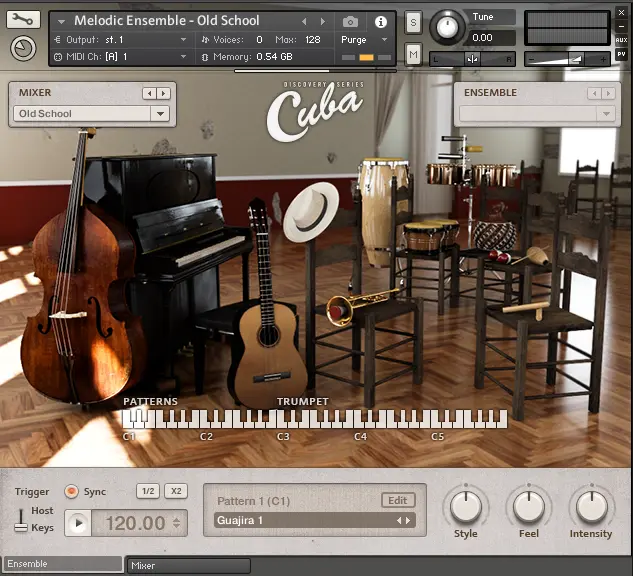 A little improvisation with the CUBA from Native Instruments.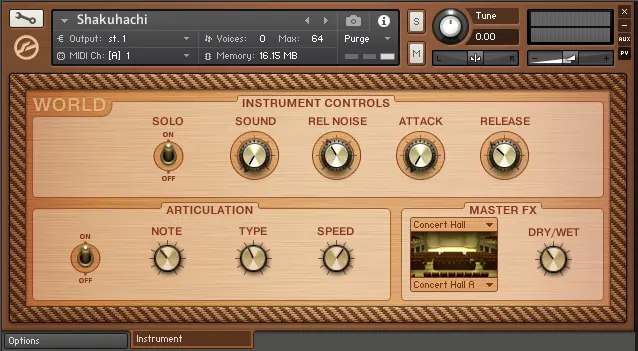 Gabriel's Oboe with a virtual instrument. Shout-out to "The Marmottes Sheet Music (Bb, Eb, C)" youtube channel for the backing track.
---
ClariMate as a digital mute
ClariMate is normally advertised as a digital mute, not as a midi instrument. If you want to practice silently, it does the work perfectly. With the current update they also made it possible to change the original synthetic sound to a more realistic one.
How good is the latency?
The base latency of the ClariMate is approximately 10ms. In standalone mode this is barely noticable. It is not instant but it feels natural even at fast passages.
If you use it in midi mode, the latency depends on your connection mode, your hardware and software settings (sampling rate and buffer size). The fastest method is the wired connection, but the bluetooth is surprisingly also pretty fast. There will be always an extra added latency by the hardware. With my audio interface I could go to as low as 3.6ms but it still felt like it's much more. It is easily manageable but you probably shouldn't play A Midsummer Night's Dream Scherzo with it.
Problems with ClariMate
Condense water
After training the app it recognizes every note absolutely accurate. However as the water is rising inside the tube, the recognition can get worse.
Tip: if you use a larger diameter pin at the end, it happens slower
The pressure sensitivity has changed couple of times while I was playing. I needed more air to keep the desired loudness. I feel like probably it has also something to do with the condense moisture in the rubber tube. Anyways, restarting the device solved this every time. (it will be recalibrated then)
Solution: it's recommended to detach the tube and blow out the access water if you play a lot

Reed calibration
There are two ways of doing this. The first is in standalone mode, without any extra connection or software.
I have tried this and I have absolutely no idea how the calibration went, if it succeeded or not. There is no feedback besides having the random led flashes on the device. It would be nice to have an audio feedback while calibrating the reed.
After this calibration process, I didnt have the pitch bending function so I think it wasn't working.
Lets try the second way:
Calibrating via App. I used the desktop app for this. (tried with both the stable and beta versions)
After entering reed calibration mode, I get "place the mouthpiece in your mouth and press okay". I pressed. " bite on the reed as hard as you can". Done. "Poor reedings
" try again... And again... And again...

The sensor works, if I move the reed around the sensor, it recognizes the different values. However if it is on the mouthpiece its not working.
Okay, what went wrong?
Tried the second active reed
Tried 4 different mouthpieces
Tried restarting the device
Tried 4 different ligatures
Tried software updates
Tried to change the reed position
And suddenly:
It started to work. Every note was too flat and with biting I could bring it to in-tune but with pain. I tried to recalibrate it again and...
Went wrong again, not working....
Possible solution:
Thanks to a helpful comment from a user, I made a closer examination of the reed. It turns out that the small 'square box' covering the reflector can be removed quite easily. Calibrating the reed without this little square box attached works. While I'm not certain if removing the square box is the intended method, ClariMate still functions perfectly without it.

A big shoutout to Jason who shared this valuable tip! Your input has been immensely helpful in solving my reed calibration issue.
2. Possible solution:
Reeds can sometimes bend over time due to how they're stored in the original case. For optimal results, it's better to keep the reed completely flat. One effective method is to insert a coin between the two leg. Alternatively, you can remove the plastic cap, invert it, and insert it under the upper leg. Leave it for overnight.

update
with the latest Firmware (3.1.1) the reed calibration seems to be much more stable!
Software
Buffet Crampon is not a software developer company. They made a great device, however the software lags behind.
PC App:
Sometimes ClariMate disconnects from the app. It happens with bluetooth and cable as well. I wouldn't say that it happens regularly but I definitely wouldn't use it for live performances yet.
Mobile app:
Its basically the same as the desktop app. But there is no beta version. I couldnt connect my device via bluetooth at all so I cannot say anything about it.
MidiMate app:
It is stable after it opens. Sometimes it does not.
Tips for Buffet:
If we want to try the newest beta app, we have to join to a private discord server to find a google drive link. Manually download the file and browse to this file from the app. It would be a nice touch, to list all of the recent versions of the app (including beta. We would just select the version and it would be downloaded and installed from your server

Manual reed calibration. With time both the flexibility of the reed and the embouchure changes. The setting which worked for 15 minutes maybe doesn't work for the next hour. Although I do see that reed calibration is helpful, it is not precise

Staccato sensitivity
Overall Thoughts
Playing the ClariMate feels pretty close to playing the real clarinet. This is exactly what Buffet aimed for. The company is famous for market leading instruments but not necessarily known for innovations. This time they did a huge one.
I am really enjoying playing with ClariMate.The device itself works great, the software bugs can be corrected in future updates. Buffet is gathering user feedback, bug reports and communicating with users via Discord. Continuous updates are coming with additional features added. I am really looking forward to future developments and implementations of this device.
Is the ClariMate for you?
If you find pleasure in experimenting with the latest gadgets and have the patience or technical know-how to navigate through potential glitches, bugs, software updates, then I believe the ClariMate can be suitable for you. However, If you are cautious with technology or prefer a smoother user experience, it might be a better decision to wait until the ClariMate's software has reached a more mature and stable state.
Do you already have ClariMate?
Let me know in the comments section how do you like it!
ClariMate costs about 380$ or 350€. It can be ordered directly from the manufacturer (Go to website)
Yes! However without the active reed, you wont have pitch bending.
Yes, it works with every systems.
Yes, it works with both Bb and A clarinets. Also with those which has longer body (extra low Eb key added).
Do you like this article?
Thanks for your feedback
Top 10 Best Clarinet Ligatures To Buy In 2023
Discover the role of clarinet ligatures in achieving optimal sound and control. Explore various ligature types, materials, and techniques to enhance your clarinet playing experience.
Vandoren VK1 Clarinet Reed
Discover the Vandoren VK1 clarinet reed, a breakthrough in synthetic reed technology. Experience stability, durability, and consistent performance.
The Clarinet: History, Types and Genres
The clarinet is a single-reed woodwind instrument that has a distinctive timbre and a wide range of pitches. It is used in various styles of music, such as classical, jazz, klezmer, and marching bands.